LOADING ... PLEASE WAIT
Copy and paste this URL into your email, texts, social media post, etc. to share it!
OHOW- Orthopaedic Hospital of Wisconsin
eBIZ CARD - SLIDESHOW - FEATURES - VIDEOS
NSI
NEWS
NORTH SHORE INSIGHTS
Copy and paste this URL into your email, texts, social media post, etc. to share it!
NSI eBIZ CARD /GCC
OHOW- Orthopaedic Hospital of Wisconsin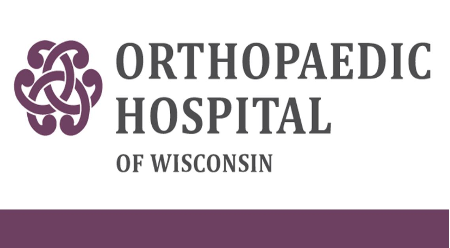 WHO WE ARE - WHAT WE DO
OHOW
Orothopaedic Hospital of Wisconsin
Looking for Orthopedic Specialty Care Near You?
See the OHOW Difference
We don't just treat patients – we care for people.
The Orthopaedic Hospital of Wisconsin was established in 2001 as a joint venture between a group of orthopedic surgeons and Ascension Columbia St. Mary's , a health system with more than 100 years of service. After eight years at our initial location, OHOW finished construction and moved into our beautiful new hospital in 2009.
It may sound simple, but it's the foundation of the Orthopaedic Hospital of Wisconsin's three critical success factors: Quality, Patient Satisfaction and Staff Satisfaction. We provide the highest quality care to each and every patient at our hospital and clinics. We ensure that our patients are satisfied with all aspects of their care. And we surround our patients with expert staff that are encouraged and appreciated for their crucial role at OHOW. From the moment you arrive until your rehabilitation is complete, we want you to feel confident in your care because above all else, we have an uncommon focus on you.
What Sets Us Apart
We are a physician-owned organization, and we focus solely on orthopedics. That means we have the unique freedom to select best-in-class treatments and offer unparalleled standards of care that meet the specific needs of our patients. It allows us to attract the best physicians and team members who together create a care plan that is unique to every patient. While we have been recognized with many awards at both the state and national level — true to our culture, what matters most to us is how you feel about your time at OHOW.
OHOW focuses solely on the full-service treatment of orthopedic injuries and conditions. We provide surgery, inpatient overnight stays, laboratory services, diagnostic imaging and rehabilitation services. These services are accomplished in our patient-centric 30-bed, 10-Operating Room orthopedic specialty hospital that was meticulously designed and constructed to support the delivery of superior patient care and comfort.

Led by CEO Brian Cramer, and Medical Staff President Dr. Rory Wright, OHOW provides all care with a direct focus on our three critical success factors: Quality, Patient Satisfaction, and Staff Satisfaction. The focus on these critical success factors has driven OHOW to be recognized as a leader of orthopedic care in Wisconsin as well as the United States.

Today, OHOW is nationally recognized for the exceptional quality of care provided to patients. In 2017, OHOW was recognized by Centers for Medicare & Medicaid (CMS) as the #1 hospital in the United States for Value Based Purchasing and have been highly ranked each year that we have been eligible.
To accommodate the growing demand from those seeking care, OHOW opened a medical office building in 2015 and added the Glendale Medical Commons in 2017 to complete our 15 acre campus.

In another step to improve patient care, continuity and service, OHOW added five conveniently located outpatient physical therapy clinics in the greater Milwaukee area. Cedarburg Physical Therapy opened in 2016, Shorewood Physical Therapy was opened in 2017, New Berlin Physical Therapy and Greenfield Physical Therapy opened in 2019, and Wauwatosa Physical Therapy opened in early 2020.

As a physician-owned organization, we have unique freedom to go where others do not in the name of patient care and superior outcomes. It is how we continue to build on our reputation of being relentlessly focused on the patients we serve.


Supportive Member
NSI North Shore Insights / GCC North Shore Chamber