LOADING ... PLEASE WAIT
Copy and paste this URL into your email, texts, social media post, etc. to share it!
LT Consulting and Care Services
eBIZ CARD - SLIDESHOW - FEATURES - VIDEOS
NSI
NEWS
NORTH SHORE INSIGHTS
Copy and paste this URL into your email, texts, social media post, etc. to share it!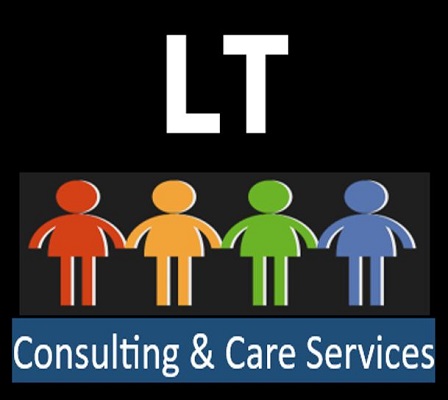 WHO WE ARE - WHAT WE DO
IN-HOME COMMUNITY BASED CARE SERVICES


Consultation Services:
Our focus is to look for ways to optimize your facility services, and how to effectively deliver high quality care- in the most cost-effective manner possible.
We accomplish this by using our developed analytical skills, and effective listening skills to assist you and your staff to produce the best plan and administrative pathway for your business and the individuals you serve.
Helping You Identify State Required Red Flagg's– to Avoid Penalties and Costly Increased State Audit
We will perform a confidential facility audits throughout your facility - paying careful attention to the staff and providing training as needed regarding resident care. We then present the owners/ operators the findings of the audit, provide effective solutions, and create a corrective analysis and training strategy plan with the owners developed team, to correct any flaws, issues or concerns which will assist the facility to remain State compliant.

Our LT Consulting audit and corrective training program has allowed several of our accounts that were out of compliance to now be State audited every two years, instead of yearly.


Respite Care Service:
I provide experienced professional in-home respite care RELIEF to family caregivers -- to give them a well needed break and/ or take a vacation weekend away, while I provide the care you and your loved one need and expects.
Credentials:
I am certified in Community Based Residential Facilities, as an administrator, with extensive training which enables me to give your loved ones the quality care, you and they need.
I'm a certified CNA, CBRF, Certified to administer medication, with over 21 years of service in the healthcare industry, working 10 of those years at Winnebago mental health, which provided me additional expertise in being able observe residents care, and emerging concerning behaviors, while providing daily ADL care.
I currently provide care coordinating services for adult family homes. I have served as the project Director / Administrator of a 20-bed community base residential facility in which I facilitated the day-to-day operations to effectively maintain an outstanding rating with the State, which gave the company a pass, so they would only be audited by state once every two years.

Supportive Member: NSI North Shore Insights - NSINews.com
GCC - Glendale Chamber of Commerce - serving North Shore since 1950
Copy and paste this URL into your email, texts, social media post, etc. to share it!