LOADING ... PLEASE WAIT
Copy and paste this URL into your email, texts, social media post, etc. to share it!
STEINS JEWELRY AND LOAN
eBIZ CARD - SLIDESHOW - FEATURES - VIDEOS
NSI
NEWS
NORTH SHORE INSIGHTS
Copy and paste this URL into your email, texts, social media post, etc. to share it!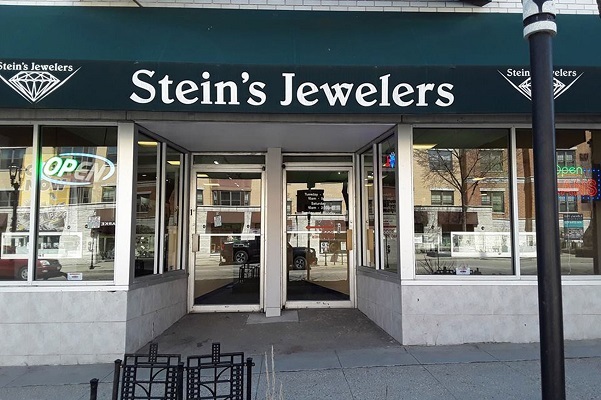 WHO WE ARE - WHAT WE DO
STEINS JEWELRY AND LOANS
Steins has been in the jewelry and loan business since 1933. Back in the early 2000's, the previous owner, Ken Stein stopped doing loans on jewelry as the laws were too tough on loans. Well, the new ownership got the city to approve Steins Jewelry and Loan to accept jewelry as collateral for loans.


Steins has been selling jewelry for decades. Most of their jewelry is preowned, inspected and polished back to like new. This saves our customers hundreds, if not thousands of dollars on their purchase. If a mall jewelry store charges $5000 for a ring, more than likely, you can find it at Steins for $2000 or LESS. We can also get you new manufactured or custom made by our goldsmiths.
We have connections around the world if you are looking for something unique, or if you are looking for a diamond, we can help too.
JEWELRY SELECTION
Steins has thousands of estate jewelry pieces to choose from at very good deals. Not only will you get a good deal, but we have antique jewelry dating back to the 1800's to modern jewelry from the 2000's. Steins has been in business since 1933 and trust me, our inventory is worth a trip!
Can't find what you are looking for? We can custom make a jewelry piece just for you! Looking for a diamond? We have you covered there to. We have diamond brokers across the world that can handle any diamond request.

Supportive Member: NSI North Shore Insights - NSINews.com
GCC - Glendale Chamber of Commerce - serving North Shore since 1950