LOADING ... PLEASE WAIT
Copy and paste this URL into your email, texts, social media post, etc. to share it!
Fat Belly & Pizza Bros Door Cty
eBIZ CARD - SLIDESHOW - FEATURES - VIDEOS
NSI
NEWS
NORTH SHORE INSIGHTS
Copy and paste this URL into your email, texts, social media post, etc. to share it!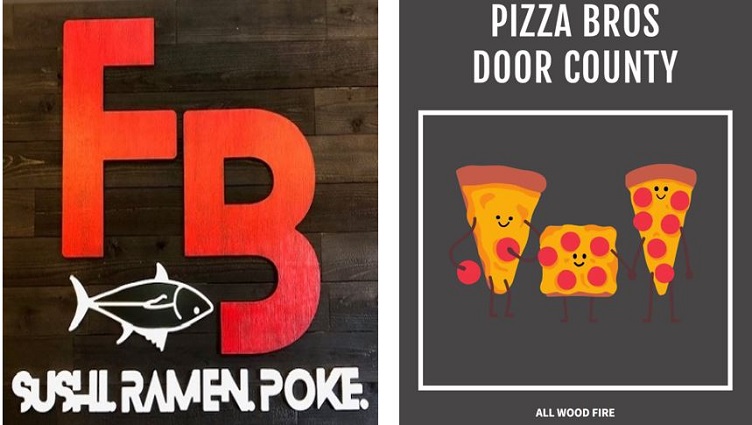 WHO WE ARE - WHAT WE DO
Meet the two owners and their
'BFF' Fun & Food Business Balance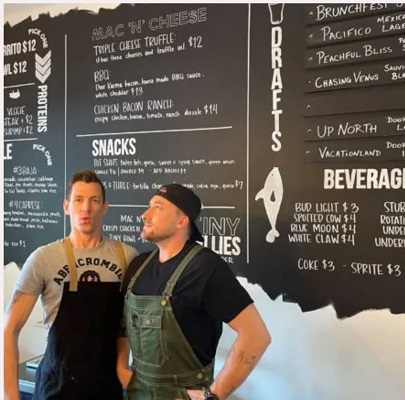 Owners Luke and Sam Fat Belly Sister Bay - Website
Pizza Bros Door County Egg Harbor- Website
Fat Belly- open Friday & Saturday Seasonally / Pizza Bros Open Year-Round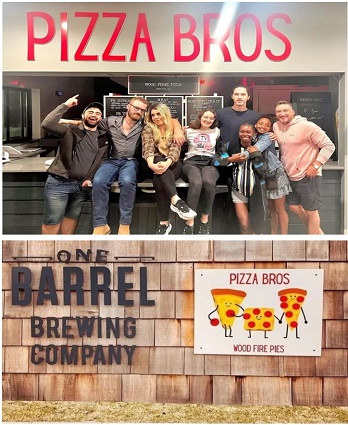 PIZZA& BEER: DOES IT GET ANY BETTER?
Pizza Bros Door County is located at4633 Market Street, Egg Harbor, WI inside of One Barrel Brewing Company. Now our customers can enjoy the best pizza and the best beer that Door County has to offer all in the same venue. We'll cheers to that!

SERVINGDELICIOUSNESS ALL YEAR LONG
With so many businesses in Door County closing after the summer months, we make it a point to stay open so that tourists and locals alike can enjoy delicious, wood fire pies year-round. Pizza Bros Website
Luke

aka "Lil' Yaki"
Oh where to begin ..... Luca's "Danger" Boss is a gentle soul with a big brain, and an even bigger physique. At 19 years old, Luke got his start in the industry filling in at a family friend's restaurant as a dishwasher. One day he got thrown on the line to cook when they were short staffed, he felt such a rush and knew that was the place for him.
He quickly fell in love with the fast-paced environment and the energy around it that he decided that this was now his career path.

After traveling around the Midwest, working in its best food cities, he had gained a tremendous amount of knowledge and skills within the industry. A job offer reeled him in to Door County where he eventually met a man, nay, a mountain of a man, named Sam Lindsley, his now business partner and best friend forever.

After the initial shock wore off of finding someone just as huge as himself, the two began to brainstorm their dreams and ideas for their own operation. Thus, Fat Belly was born.

His favorite part of being a restaurant owner is having the creative freedom to make his own choices and explore his culinary passion (and also, having Jess as an employee because she's willing to wear the T-Rex costume).
Luke's primary goal for the future of Fat Belly is focused on creating a fair and fun work environment, while also continuing to bring innovative cuisine to Door County.
Sam
Sam Lindsley frequently vacationed in Door County with his family growing up and could always tell it was a special place. After his second year in college, Sam felt the pull of Door County once again, so he decided to take a summer job at an inn/restaurant in Fish Creek, this is when he had discovered his love for the food service industry.
Over the years he realized that this indeed was his passion, most excited about the joy that cooking can bring to complete strangers.

Eventually he began work in other restaurants, continuing in kitchens while simultaneously gaining experience in the operations aspect of the industry. It was during this time that Sam met Luke, his current business partner.

The initial concept of Fat Belly was born when the guys couldn't find food that they were continually craving. From this craving, they identified a missed market of fast casual, locally sourced, fresh food that could be appreciated by everyone.

As Fat Belly grows, Sam hopes to continue building a strong community bond, to enlist a team of fun loving yet hard-working individuals and be a Door County destination for years to come. Website

Supportive Member: NSI North Shore Insights - NSINews.com
GCC - Glendale Chamber of Commerce - serving North Shore since 1950