LOADING ... PLEASE WAIT
Copy and paste this URL into your email, texts, social media post, etc. to share it!
YML Development & Marketing LLC
eBIZ CARD - SLIDESHOW - FEATURES - VIDEOS
NSI
NEWS
NORTH SHORE INSIGHTS
Copy and paste this URL into your email, texts, social media post, etc. to share it!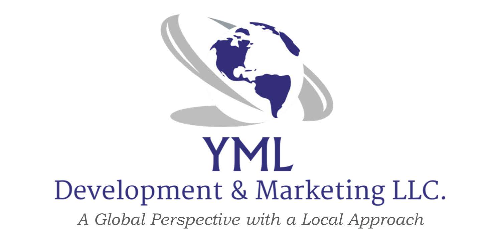 WHO WE ARE - WHAT WE DO
ADVERTISING - COMMUNICATIONS - MARKETING
BUSINESS CONSULTANTS -MARKETING PUBLIC RELATIONS CONSULTANTS
Professional Synopsis

I am an experienced non-profit leader committed to high standards and a strong work ethic. My culmination of work experience and strategic perspective helps me look beyond the complexities of a situation, and evaluate options from many different angles. I understand the operational aspects of an organization, while working toward achieving their mission, vision, and values.
My work in the nonprofit field has also broadened my awareness of the root causes and challenges our community and its members face. While some of the issues might be difficult for people to comprehend, I have found that using parallel examples, they are familiar with, provide that much needed "a-ha" moment…capturing their attention. It is then, my culmination of sales skills, passion and contagious enthusiasm make the greatest impact for the organization.
Development
Identified and cultivated local and regional relationships with Professional Associations, Support Groups, Local Businesses, County Departments and Area Stakeholders through educational programs and outreach, resulting in heightened community awareness and participation.
Collaborated with agency leadership, creating and implementing Planned Giving programs aimed at financially moving major gift and long-time donors to the next level of giving.

Coordinated-Managed Annual Giving Campaigns including; solicitation, acknowledgement, follow up emails, and thank you letters, concluding with a wrap up meeting.
Secured significant grants though donor relationships that included marketing and design services, and was actively involved in obtaining a 10-year grant to establish a summer camp for grieving children and teens.
Supervised all aspects of grant writing activities, donor solicitations, acknowledgements, and database entries.
Executed new business and marketing strategies aimed at growing event participation and community support.
Implemented a new Fund Development Plan that included educational presentations, branding practices and marketing pieces used to educate Board Members, donors and the community at large.
Negotiated sponsorship packages with businesses increasing the number of sponsors, event attendance and revenue.
Coordinated special event programs and/or fundraisers including, but not limited to, event development, securing of sponsors and vendors, venue selection, contract negotiations, solicitation of auction items, program outline and timeline for emcee and speakers.
Restructured educational programs based on identified deficiencies, target audience, and State Licensing requirements, resulting in increased program enrollment.
Collaborated with agency leadership and Board Members in the transition of merged agencies, resulting in developing clear and concise messaging to donors, committee members and program participants.
VIEW MORE

Supportive Member
NSI North Shore Insights / GCC North Shore Chamber
Copy and paste this URL into your email, texts, social media post, etc. to share it!
FEATURED POSTINGS
Copy and paste this URL into your email, texts, social media post, etc. to share it!