LOADING ... PLEASE WAIT
Copy and paste this URL into your email, texts, social media post, etc. to share it!
NSI
NEWS
NORTH SHORE INSIGHTS
LATEST POSTINGS
To Share - Copy below Url link into text-e-mail-and social media
NSI eBIZ CARD /GCC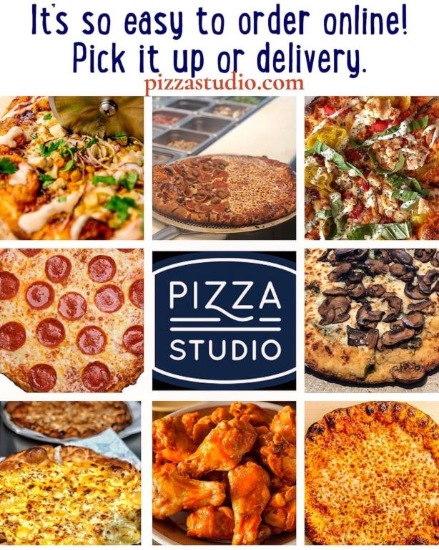 Pizza Studio
Glendale
6969 N. Port Washington Road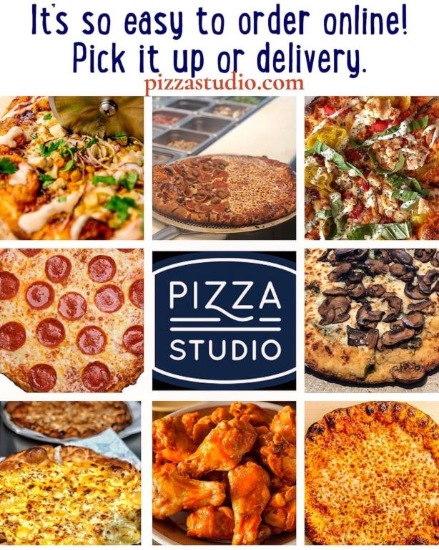 WHO WE ARE - WHAT WE DO
Serving Pizzas, Wings, and Salads
(We are highly rated on Google, Facebook, and Yelp.)
Pizza Studio serves fave and customizable personal pizzas on 6 different crusts, including lower carb cauliflower blended crust.

Pizzas

cook in under 3 minutes

.
Over 30 premium toppings to choose from.

Add classic and boneless wings to your order.

Try the Honey Mustard Sauce!

Have a larger group to feed?

We now prepare Large Pizzas cut into 8 slices.

Include side salads with your food or order a full-size salad from our menu.
Have a sweet tooth? Try some delicious baked cookies.
~~~
"The wife and I visited Pizza Studio for a Sunday date night dinner. We were highly impressed with how good the pizza is! The restaurant has a Chipotle style type vibe to it. You can vary up the ingredients to however you'd like. Pizza studio is well worth the visit!"
Mark Z

Supportive Member
NSI North Shore Insights / GCC North Shore Chamber
TO CLOSE ABOVE
Show or
PRINT OUT
and Present
TO CLOSE ABOVE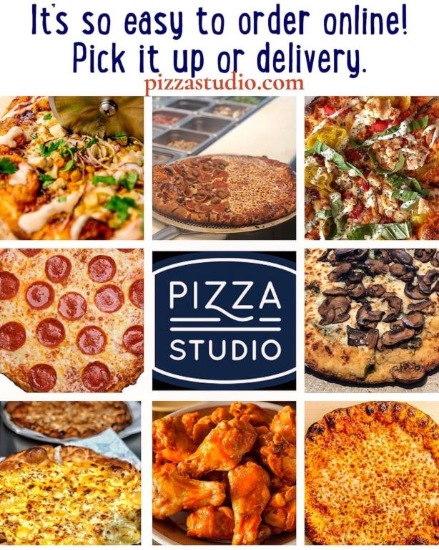 Pizza Studio
Glendale
6969 N. Port Washington Road
TO CLOSE ABOVE
OUR NSI NEWS NETWORK PICKS
VIEW OUR CURRENT GOOD NEWS PICKS FROM OTHERS
BUSINESS - EVENTS - OFFERS - FEATURES - INSIGHTS - SAVINGS - FUNDRAISING - NOW HIRING / FOR HIRE