LOADING ... PLEASE WAIT
Copy and paste this URL into your email, texts, social media post, etc. to share it!
NSI
NEWS
NORTH SHORE INSIGHTS
LATEST POSTINGS
To Share - Copy below Url link into text-e-mail-and social media
NSI eBIZ CARD /GCC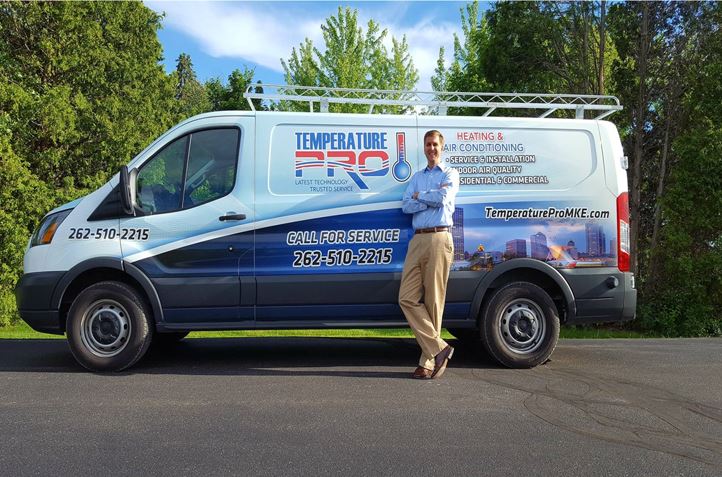 TemperaturePro
Cedarburg WI
N52W5338 Portland Road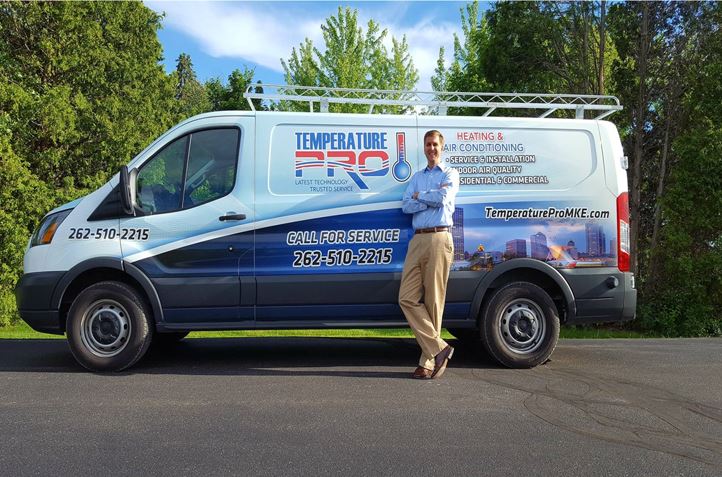 WHO WE ARE - WHAT WE DO
HVAC service, installation & sales for both commercial and residential.
Call TemperaturePro® Today For All of
Your Heating & Cooling Needs
When it comes to home heating and cooling, you can count on the team of professionals at TemperaturePro!


TemperaturePro is your full-service in-home heating and cooling provider. Whether you need anew unit installed or your current unit repaired and maintained, our certified HVAC technicians can do it all. An HVAC system is an important investment that will impact your life for years to come. It's important to protect that investment, and TemperaturePro does it better than anyone in the business. We provide quality HVAC services at a great cost!
Team:
Our team is filled with highly trained individuals dedicated to your comfort. Our technicians are NATE-certified, and our staff is dedicated to customer service. Each member of the TemperaturePro team knows and understands how important in-home comfort is to everyone they serve. Additionally,we understand that it's important not only to be highly trained and professional but also to be kind and courteous to ensure the customer always has a great experience!
Services
In order to provide high-quality HVAC services, we must provide a vast array of HVAC products and services to accommodate the HVAC needs of homeowners across Milwaukee.
Products
Air Condi

tioners




Furnaces




Heat Pumps




Ductless Units




Packaged Units




Solar Ready Units




Garage Heaters




Indoor Air Quality Products



Give us a call, and let us walk you through the complete list to find out what suits your needs.
Financing
Are you on a budget? We have great financing plans available to make it easy and affordable to keep your in-home comfort level at an all-time high. Our staff will help you work within your budget so that you stay comfortable and your wallet stays full.
For more information, give us a call or check out the financing page.
TemperaturePro knows what it takes to make customers happy.
Find out for yourself by calling (262)510-2215 today!

Supportive Member
NSI North Shore Insights / GCC North Shore Chamber
TO CLOSE ABOVE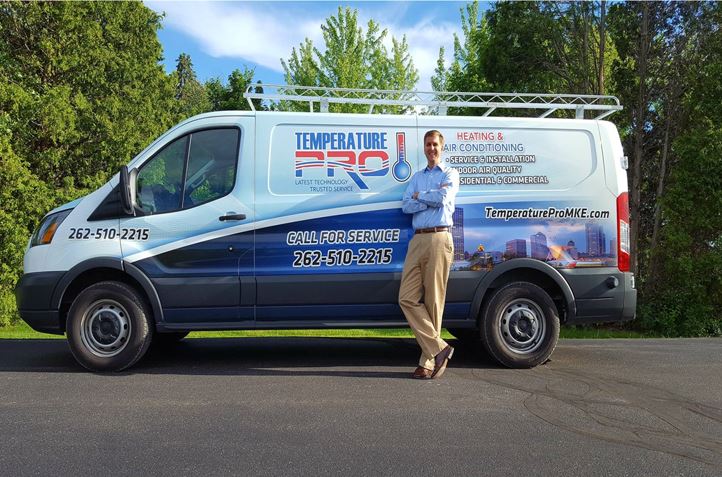 TemperaturePro
Cedarburg
N52W5338 Portland Road
TO CLOSE ABOVE