LOADING ... PLEASE WAIT
To Share - Copy below Url link into text-e-mail-and social media
NSI
NEWS
NORTH SHORE INSIGHTS
To Share - Copy below Url link into text-e-mail-and social media
NSI eBIZ CARD /GCC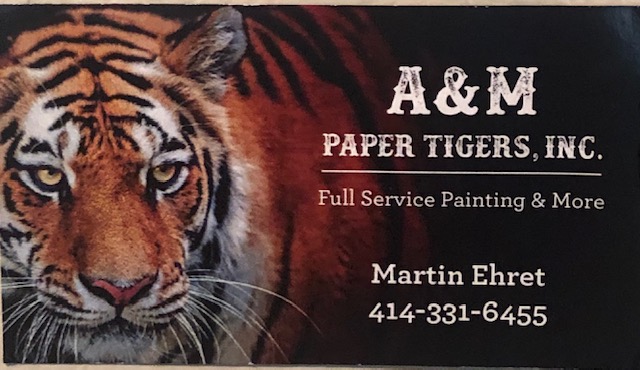 A&M Paper Tigers Inc.
West Allis
6014 W Lincoln Ave West Allis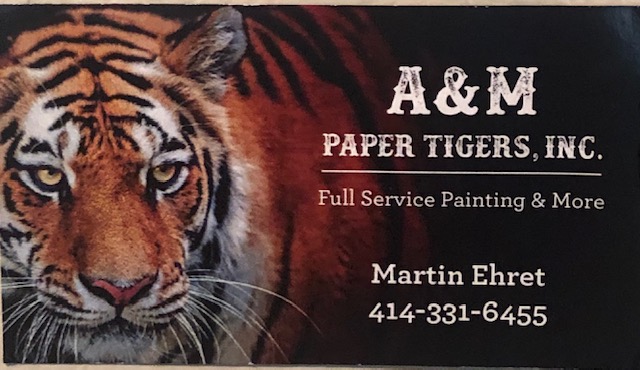 WHO WE ARE - WHAT WE DO
A&M Paper Tigers
Full-service Painting Contractor, interior and exterior, for Residential- Commercial – Institutional and Industrial.
Providing professional, quality workmanship and products at affordable rates. We use only the highest, most durable, long-lasting products locally sourced whenever possible.
Over 38 years in business-providing
Professional Painting, Wallpapering, Staining, Drywall, Faux Finishes, Carpentry and more.
All cabinets re-stained or painted
to factory finish.
Reliable and Dependable-
we show up on time
Quality Work Guaranteed -
your satisfaction is our advertising.

Supportive Member
NSI North Shore Insights / GCC North Shore Chamber
CLOSE ABOVE
Show or
PRINT OUT
and Present
CLOSE ABOVE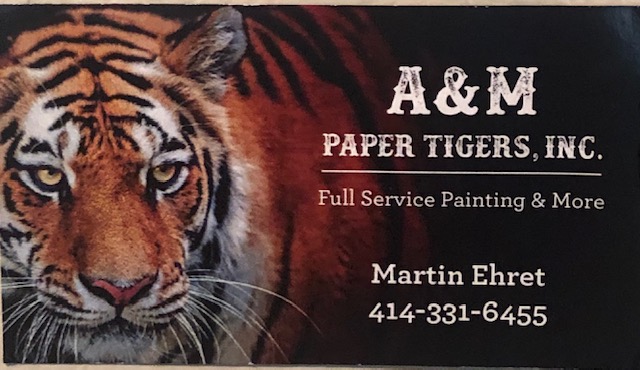 A&M Paper Tigers Inc.
West Allis
6014 W Lincoln Ave West Allis
CLOSE ABOVE